Import Multitrack Videos with audio tracks, chapters and subtitles.
Now it is possible to upload multitrack videos to your platform 3Q SDN. Our System automatically identifies existing audio tracks, chapter marks and subtitles.
Multitrack Video File


Example: Sintel Open Source Movie with two audio tracks, chapters and subtitles in the Matroska Container:
File Import

You can upload your file using browser upload to our platform via our interface. Our engine now parses the existing file and imports all tracks. You no longer need to worry about subtitles and chapters. Just choose the audio tracks to be encoded.
Edit Settings in the Pipeline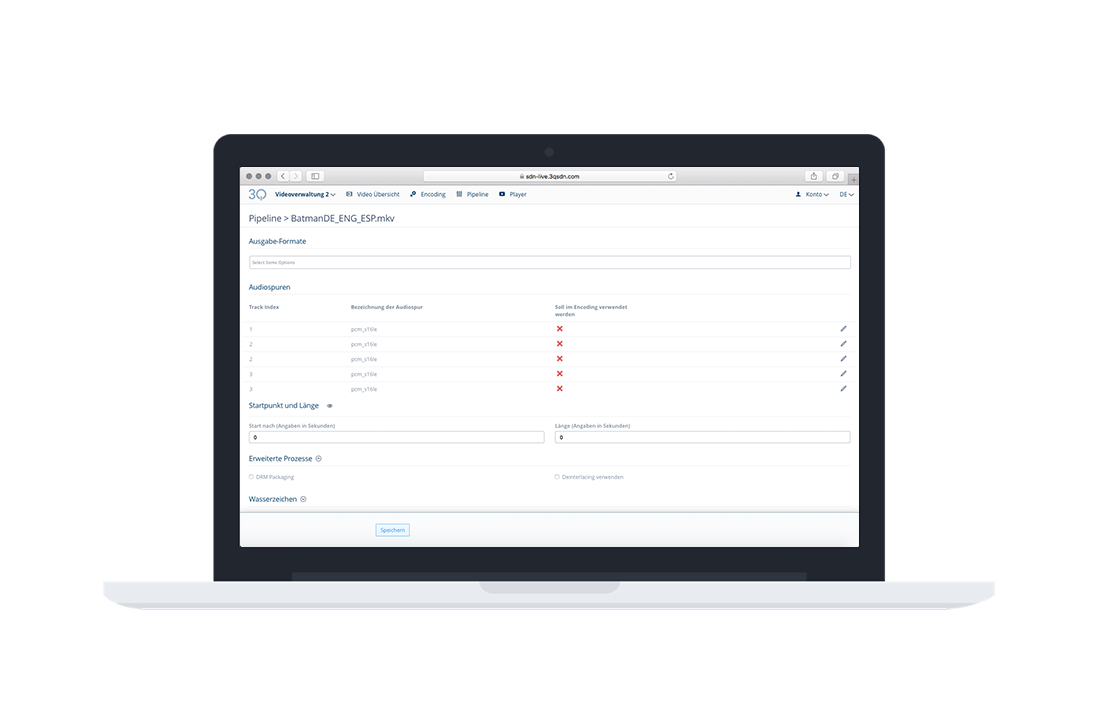 After you uploaded the file, it is located in the pipeline. There you define the audio tracks to be encoded for further playback. You also can label each audio track, e.g. "English (Original)" or "German (Simple Language)". Once you have made the settings, your video file is encoded according to them.
Afterwards you can embed your video with our player on your platform or use the standardized streaming methods such as HLS or MPEG-DASH.
Result