Stay up to date with our status site
Since April 10th it has been possible to subscribe for our status site. There you can find all information about the status of our platform as well as news about forthcoming updates.
The following animation shows how to subscribe with your email address. Find the status site at status.3qsdn.com.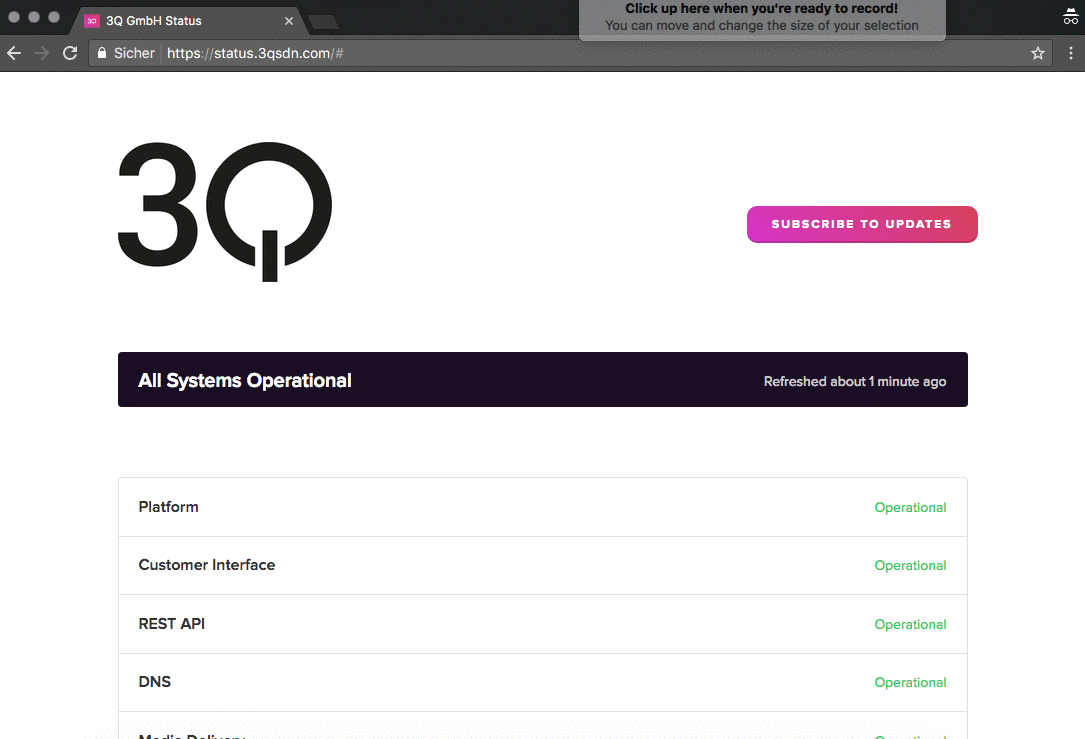 Of course, you can unsubscribe at any time.