New Wordpress Plugin "3Q Video Connect" Available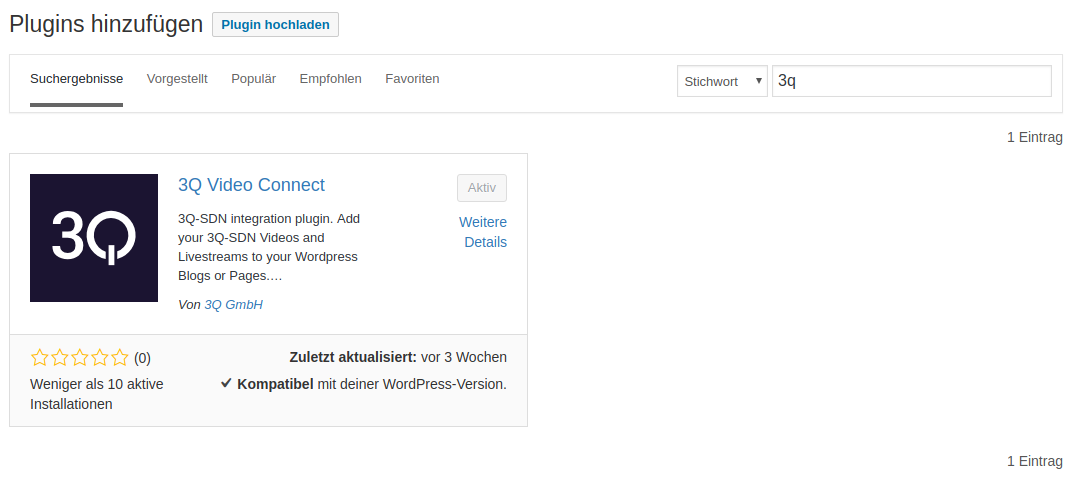 The Wordpress plugin "3Q-Video-Connect" offers you the possibility to integrate your videos or livestreams quickly and easily into your existing Wordpress page.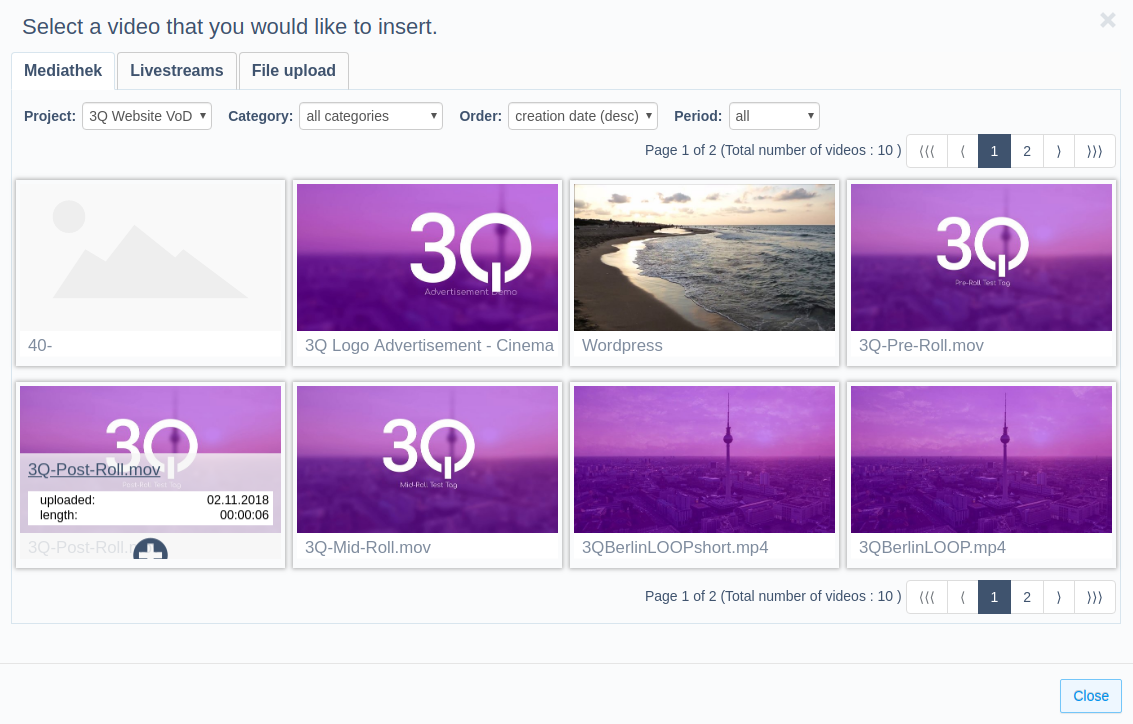 Through a media library window with many filters you can view your 3Q videos and insert the video into your Wordpress content simply with a click. The 3Q-video-connect plugin also gives you the option to upload new videos to your 3Q-SDN account.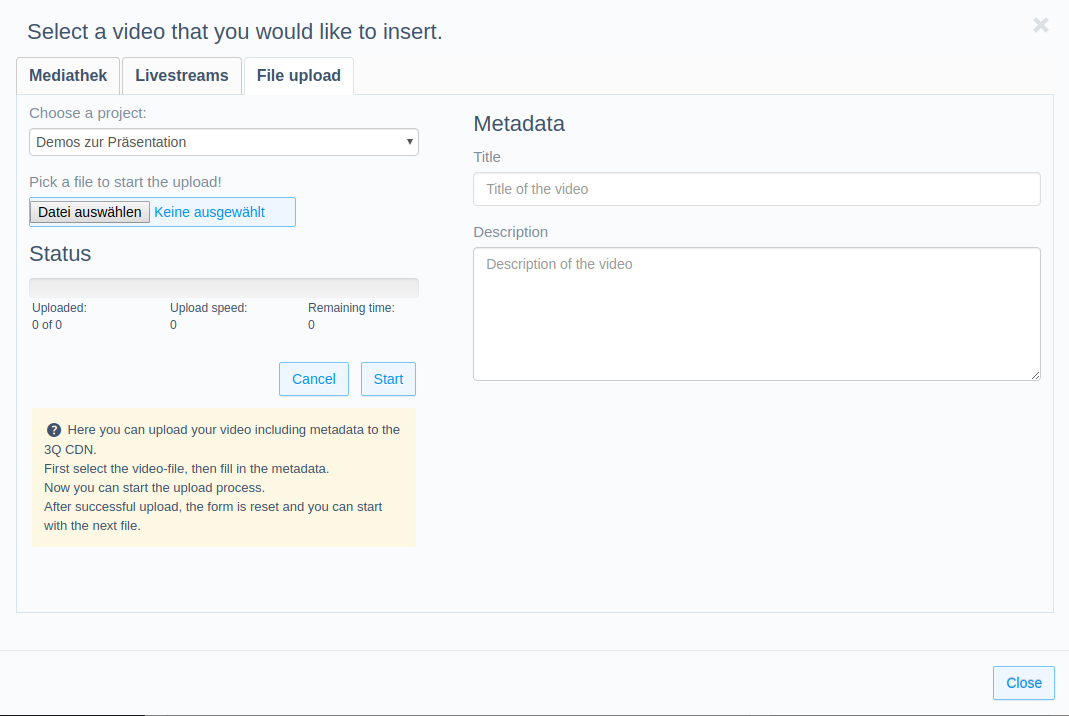 To use the plugin, you can install the plugin directly from your Wordpress installation.

Instructions for installation, configuration and use can be found in our Help Center.