A video platform that helps you reach your target audience.
Deliver your video on-demand content with our scalable solution.
Create Account
Flexible Video Upload
Simply deliver your videos via browser upload or REST API. We support all common codecs, container formats and multiplex videos.

Get the maximum from your content with our encoding Kubernetes solution.
---
Simple Publishing and Management
Our professional video management offers you the greatest ease of use and a comprehensive service package. Using our media asset management, you can define user roles individually. Prepare your content for publishing.

Control, plan and manage the distribution of your portals and partner pages.
---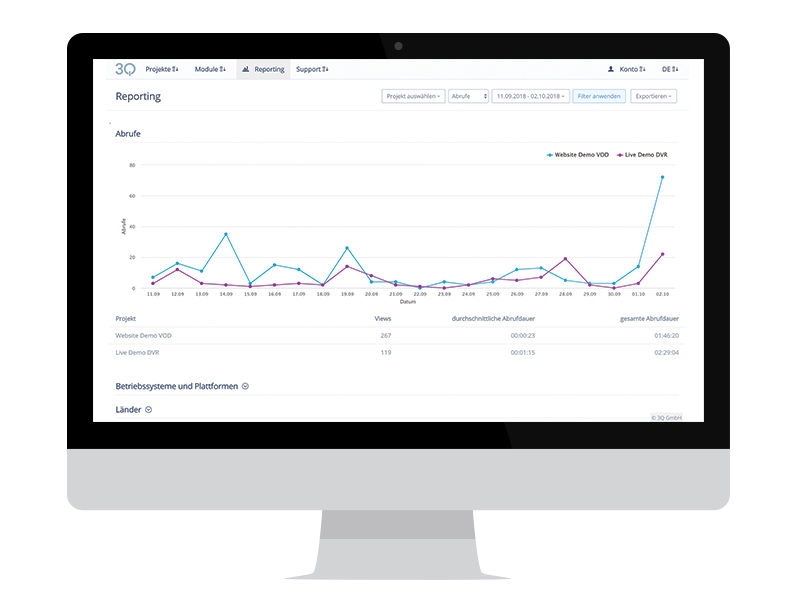 Engagement Tracking and Analytics
Using our video analytics, you can analyse the distribution and usage of your videos. Monitoring all events allows us to tell you exactly how your content is being used. We will help you to identify trends and rate your videos based on performance.

Identify your strengths by getting insights into how your content is being used. Optimise your product range and with that your revenue.
---
Security and Rights Management
Within the context of content management, we offer you different functions to restrict access to your content. For example, you can ensure that your content can only be played by certified or authorised clients, or is only made available in specific regions.

This means the distribution of your content remains in your hands.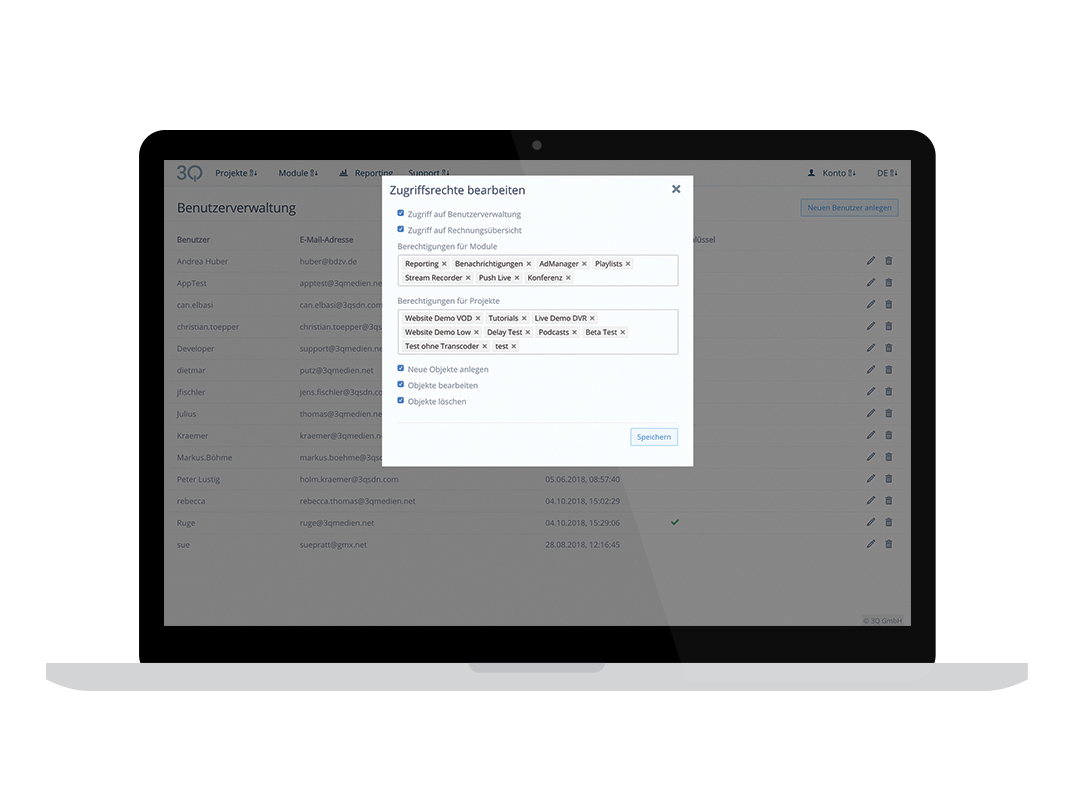 ---
Integration in CMS Systems
All features and processes which you can control and regulate using our platforms can be used by means of REST API.

This enables the convenient and simple connection of existing CMS solutions or external service providers to 3Q SDN.
Features
Video Player
Your content optimally on all end devices, with our own engine.
Editor
Tag videos with additional information and cuepoints.
REST API
Control all functions via API and read important data.
Engagement
Optimise your product range and thus your revenue.
Universal DRM
With our DRM system, licensing is child's play.
AMP Video
Integrate your content in Googles AMP without any problems.